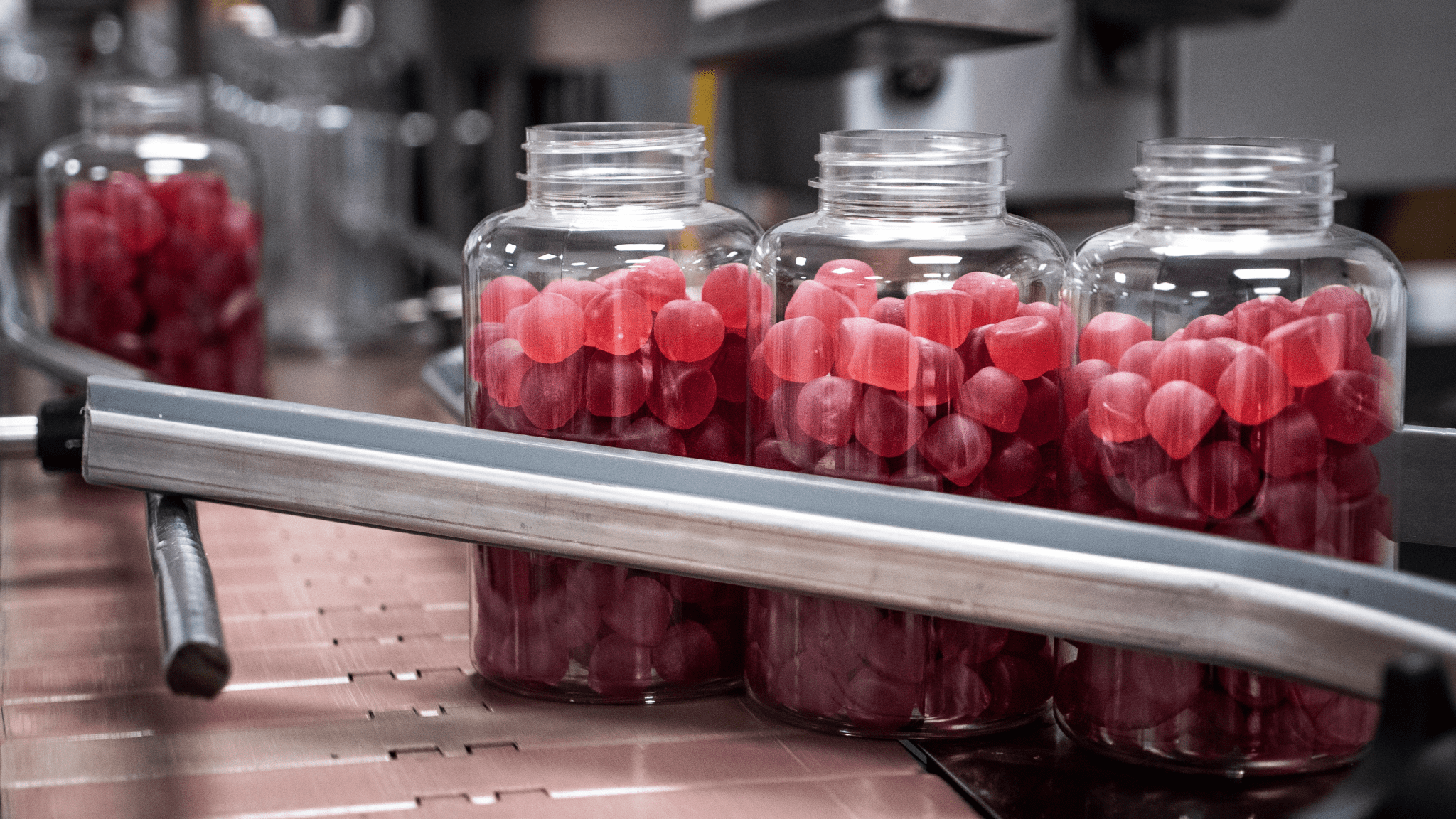 Gummy Vitamin Supplement Manufacturer USA
We have capabilities to manufacture any type of nutraceutical gummy formula. From sourcing each ingredient in your formula, to post filling inspection; we do it all. At the best prices and the fastest lead times. We have the experience to help you formulate a new product for your target audience, or discuss with you how to properly scale your manufacturing. As your partner it is our job for long-term gummy manufacturing success.
At Well Aliments, we take pride in providing top-of-the-line gummy vitamin supplement manufacturing services. We offer a range of specially formulated vegan, vegetarian, gluten-free, and gelatin-free gummy vitamins.
Made from only naturally sourced, high-quality ingredients, our gummy vitamins are Kosher and Halal certified. We assist you in every step of the manufacturing process, from research to development to manufacturing of top-quality product lines. Our facilities are FDA & GMP certified, all of which are MADE IN USA. Turn to us if you need a gummy vitamin supplement manufacturer.
How Are Our Gummy Vitamins Formulated?
Our R&D teams specialize in developing unique formulas that follow the latest health industry trends to meet our client's needs by providing high-quality products to promote healthy bodies and minds. Our company's quality control and quality assurance systems ensure a superior product.
Our specially formulated gummies are great-tasting and have a wide array of flavors to choose from to make the experience of taking them enjoyable both for children and adults.
Why Gummy Vitamins?
Gummy vitamins provide important nutrients that can help both children and adults balance their dietary requirements. Because the gummies taste good, they are easy to eat. People often look forward to eating them, which is something that is much harder to do when you take your vitamins in the form of bitter pills.
As gummy vitamins are becoming more popular, the gummy vitamin market is growing. It was estimated to be valued at USD 5.9 billion in 2020. It is projected to reach 10.6 billion US dollars by 2025, with the adult segment being projected to grow at the highest rate during that period. The increasing market provides an opportunity to supply a quality product to an interested populace.
GUMMY MANUFACTURING EXPERTS
Customers always choose us over other gummy vitamin manufacturers because we provide our clients with high-quality nutraceutical supplements designed to succeed in today's competitive marketplace and brand-building services proven to shorten product lead times.
Well Aliments has a variety of gummy vitamin package sizes for you to choose from to get your formula done right.
Your Trusted Partner in USA
Nutraceuticals - Beauty & Skin-Care - Sports Nutrition
Get Started Today
Have questions and prefer to speak to a Representative directly?
+1 856 - 988 - 5444
+1 667 - 305 - 0585 | +1 609 - 401 - 9609